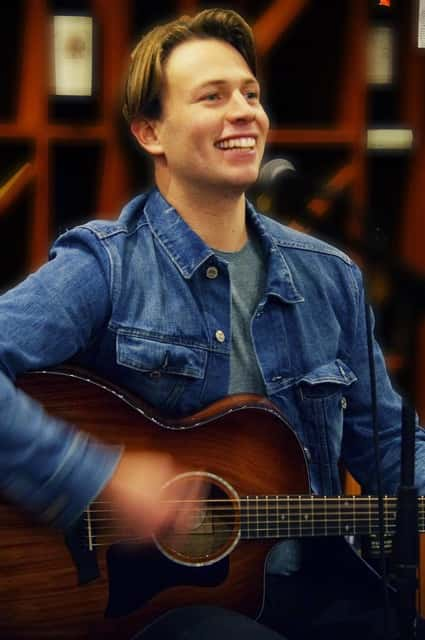 Q & A Interview with Duke Paul
Q & A Interview with Duke Paul
Have you been here on a Friday night and find yourself nodding along to Allman Brothers' Band tune "Ramblin' Man" ? Well, chances are that you were in the presence of East Coast native singer and musician Duke Paul. Duke was so gracious to spend some time with us and chat about his background as an entertainer. We're excited to share with you his story!
Keno's: Duke! Thank you so much for taking the time to tell us a little bit about yourself.
Q: How did you get your start performing in the music industry? Were you always involved in this particular scene?
A: When I moved to Maryland from Maine 5 years ago I found there was a big need for musicians so I started performing out live and then was able to play enough nights where I could quit my job and play full time. I've lived in California now for two years and have just kept at it.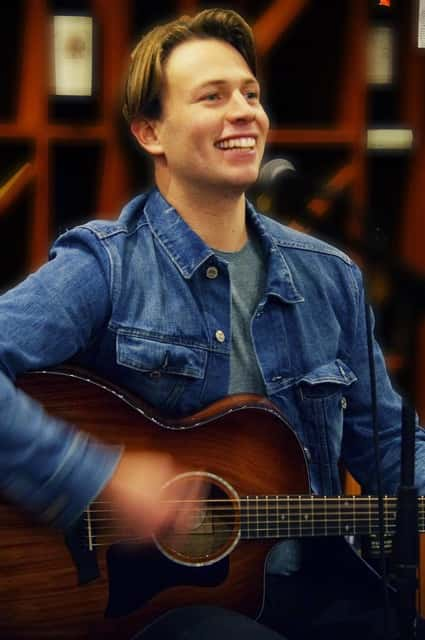 Q: Many of the songs you perform are from the classic rock, country, and blues genres. Do you have a preference?
A: Not really. I really just like to feel out what the audience is into and sort of play songs in that wheelhouse.
Keno's: That's a great approach to performing here in our lounge. It's always about "reading the room" and taking requests. Our customers really enjoyed your last performance.
Q: What other genres have you experimented with?
A: I studied Jazz guitar for two years at the community college of Baltimore county.
Q: You have performed solo as well as partnered up with your bandmate, Niko, to perform at venues. How did you meet Niko?
A: Me and Niko met on a website for musicians looking to form a band. What is very funny is that we are both born and raised in smalls towns in Maine and that we ended up meeting each other in one of the largest cities in America (Los Angeles). We have also become best friends out here as well as bandmates.
Keno's: WOW! How serendipitous is that?! You know it was meant to be.
Q: You and Niko really wowed the lounge listeners last month with your performance. I'm sure it feels so rewarding to receive such compliments from the audience. What would you say is the most rewarding part of your career as a musician?
A: The most rewarding thing is probably the moments where people can tell how much you are giving to a particular song and it really touches them inside. You can always see it on a face and it is quite a feeling.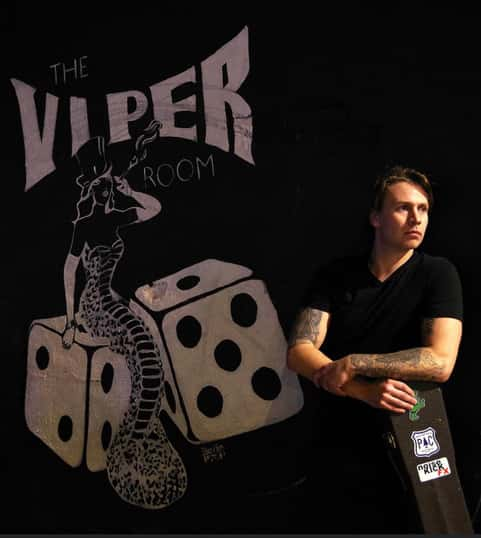 Q: How often are you creating music? If so, do you have any albums that our Keno's fans can listen to (i.e. Spotify? Website?)
A: I have about 15 releases on Spotify and all other streaming services. I am constantly writing new music and look forward to putting out more releases in the future. You can also find the YouTube links on dukepaul.com.
Keno's: That's fantastic! We recently listened to your top hit, "I Only Cry When I'm Drunk." You really can feel so many emotions in that song.
Q: What are your goals for the near future with your music career?
A: I want to release an outlaw country ep and focus more on that type of music and getting into that scene, because my releases up until this point have been a little all over the place.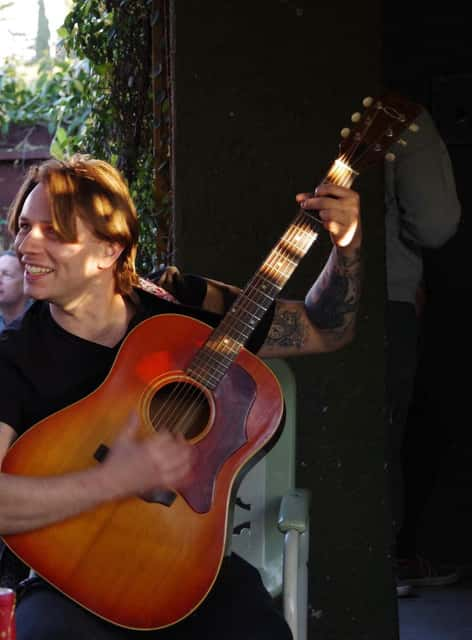 Q: What's your most requested song by fans?
A: Hotel California
Keno's: Ohhhh yes, such a great tune.
Q: We have to ask, what's your favorite thing at Keno's?
A: My favorite thing about Keno's is the people. The audience really care about the music and the atmosphere and when you sit and talk with them you can tell they are all around good people.
Keno's: Love it! Well, Duke, we so do appreciate you taking the time to chat with us! To all out Keno's fans out there, check out our entertainment calendar to see Duke Paul's next scheduled performance.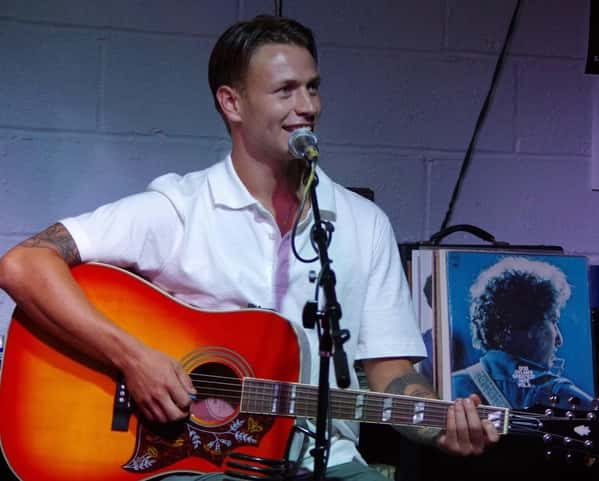 Contact 301-256-1559 for Booking or E-Mail DukePaulMusic@outlook.com
FACEBOOK: Duke Paul
Instagram: DUKE__PAUL
Spotify: Duke Paul