Interview with Funk Station
Interview with Funk Station
If you're lucky to get a seat when Funk Station is performing, you know what a great set they play. Meet Bobby, Gus, Rykk, Casey, and Mike from Funk Station! In this special interview they've been kind enough to share with us a little bit about themselves as a group.
Keno's: Hey Bobby, thanks so much for answering our inquiries. We're so curious to know more about the band.
Funk Station: On behalf of my band and I, thank you for the opportunity to appear on your blog :)
Keno's: How did Funk Station get their start?
A: Funk Station actually got it's start under a different band name about 11 years ago. Back then we were called "Project-M", mainly because it initially started out as a fun "music project" that I always wanted to do. At that time, we still played "Old School" funk soul and R&B, but also incorporated some classic & 80s/90s rock as well. That formula worked ok for about six years, but I still felt like I was missing something. I always liked and listened to rock music, as well as the "Old School" genre, but I grew up with "Old School" funk, soul and R&B music. I felt that I always had a deeper connection to that style of music, and felt myself wanting to play that style of music more than anything else.
So four years ago, I decided that I wanted to change the direction of my band to only cover the "Old School" genre of music that I really love. That also meant changing the name to reflect what we played. As "Project-M", we were frequently asked what did "Project-M" stand for, or what style of music did we play.
After changing our name to "Funk Station", those questions were answered just by seeing our name, and hearing us play. We became more recognizable, and the new name "stuck" with our fan base. I had done a lot of research into other dance cover bands that played the "Old School" funk, soul and R&B genre, and found that there were only a couple of other bands that played it in all of Orange County at that time – not a lot by any stretch.
I had a band meeting with my guys a little over 4 years ago to discuss what I had in mind. Fortunately, everyone was onboard and Funk Station has since enjoyed much success. We have built a large and increasingly growing following since becoming Funk Station, and as of today we currently have bookings into January of 2023.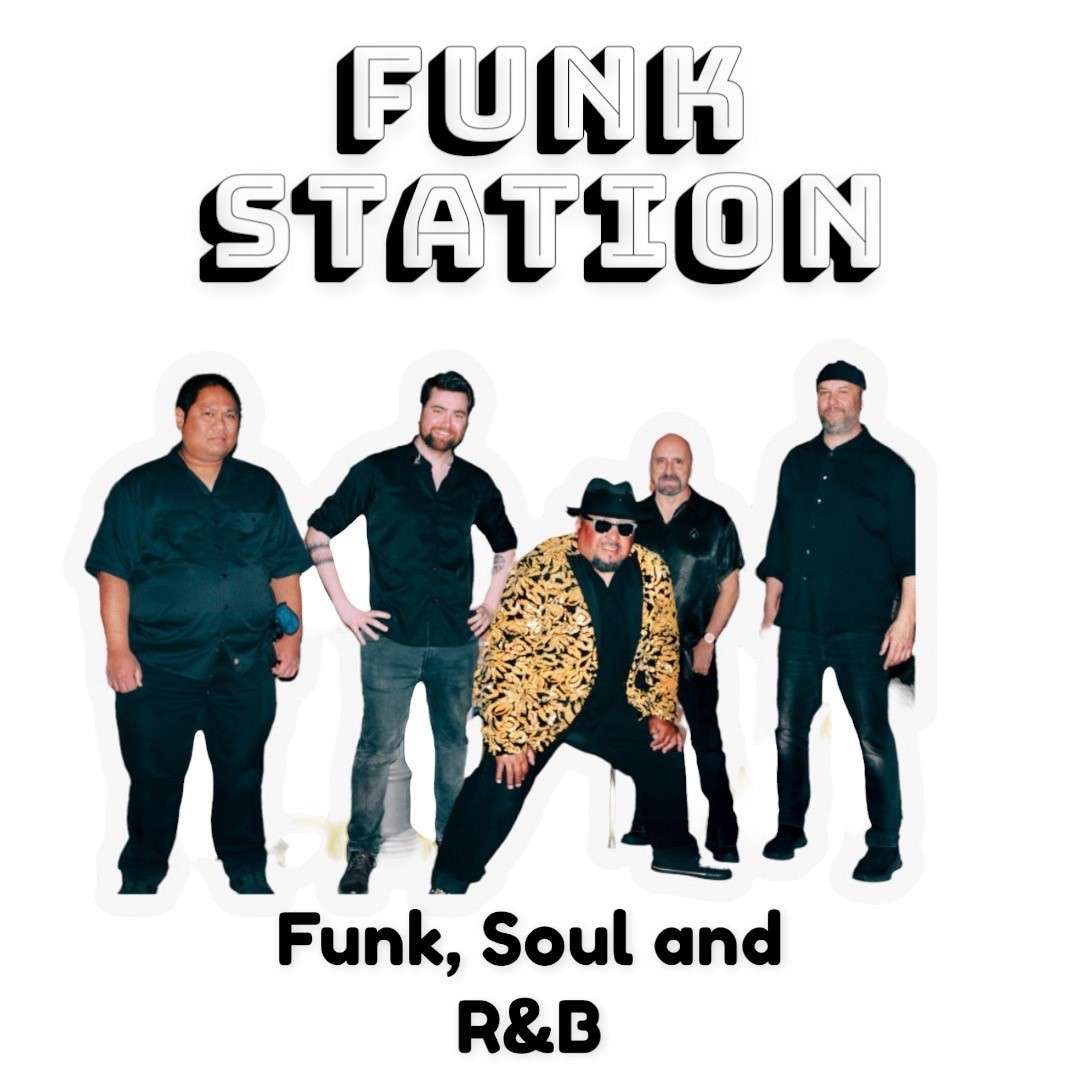 Q: Were you always into "old school" funk and r&b music? What other genres do you experiment with?
A: As I mentioned above, I've always liked classic & 80s – 90s rock as well as "Old School" funk, soul and R&B, but always felt more connected to the latter. We started by playing rock as well, but ultimately stayed with the "Old School" genre.
Q: You have made multiple appearances here at Keno's entertaining the crowds. What do you enjoy about playing at our venue? Have you become acquainted with some of the regulars who come to watch your perform?
A: We LOVE, LOVE, LOVE playing at Keno's! One of the things we really enjoy about playing there is the welcoming atmosphere by both the staff, and the crowds that come to our performances dancing the night away. The energy and vibe there is always positive, fun and everyone there is there to have a good time. Quite a bit of our fan base follows us to Keno's, but we've also met quite a few of the locals there who are AWESOME!
Q: What are Funk Station's plans for the near future? Do you plan to go beyond California or tour anytime soon?
A: We've been working on expanding our reach little by little. In the next year, we hope to make it into the So Cal Casinos circuit, as well as some resort venues in the Las Vegas and Laughlin areas. That being said, we already have dates booked at Keno's through December of this year, and hope to continue to play there as long as you'll have us!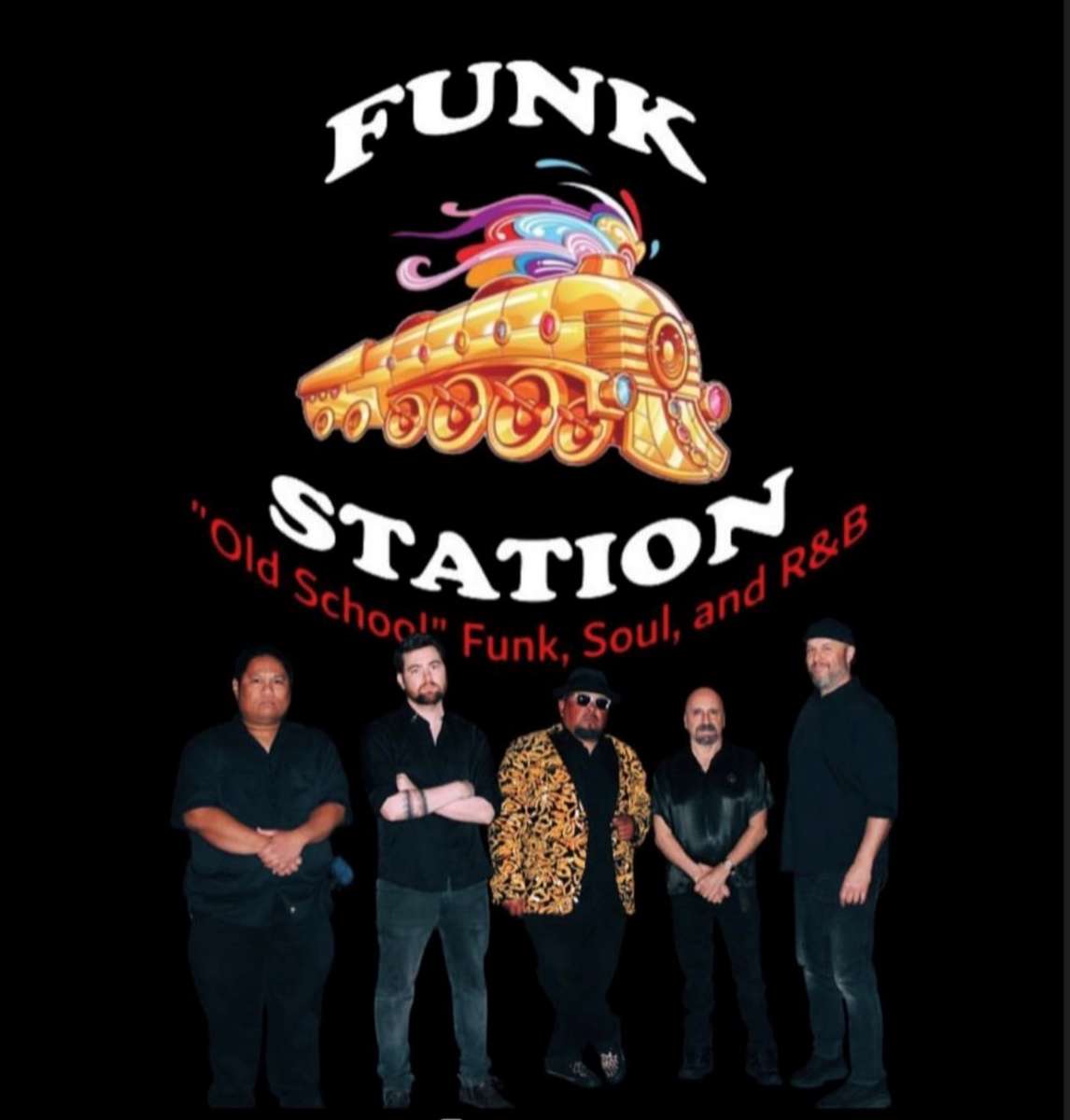 Q: What's the most requested song by Funk Station fans?
A: Hmmm…. There's actually several, but the ones that stand out right away are "Give it to me baby", "1999", "Brick House", and "Uptown Funk".
Q: What's the craziest or most wild event/private party that you've performed?
A: A few years ago, we were playing a party at a venue in Costa Mesa. About ¾ of the way into our first set, NBA star Dennis Rodman walked up to the stage and asked to sing with us. He saw the next song on the set list and got on the mic to sing "Thank you fa lettin' me be mice elf again" by Sly and the Family Stone. That crowd went NUTS that he was actually on stage and on the mic with us. It was wild that quite a few people thought that we actually knew him personally, and a few thought that maybe we knew "other" celebs. We honestly didn't even know Dennis Rodman was there, until he came up to the stage. Good times!
Q: Please introduce each member of the band and what's their favorite Keno's entrée.
A: Bobby Hernandez – Lead Vocals/Band Leader: WINGS!!!
Gus Moratinos – Drums/vocals: Sliders
Rykk Viergutz – Keyboard/vocals: Patty Melt
Casey Loudon – Guitar: Fish and Chips
Mike Levin – Bass/vocals: Patty Melt
With Gratitude,
Bobby Hernandez – Funk Station