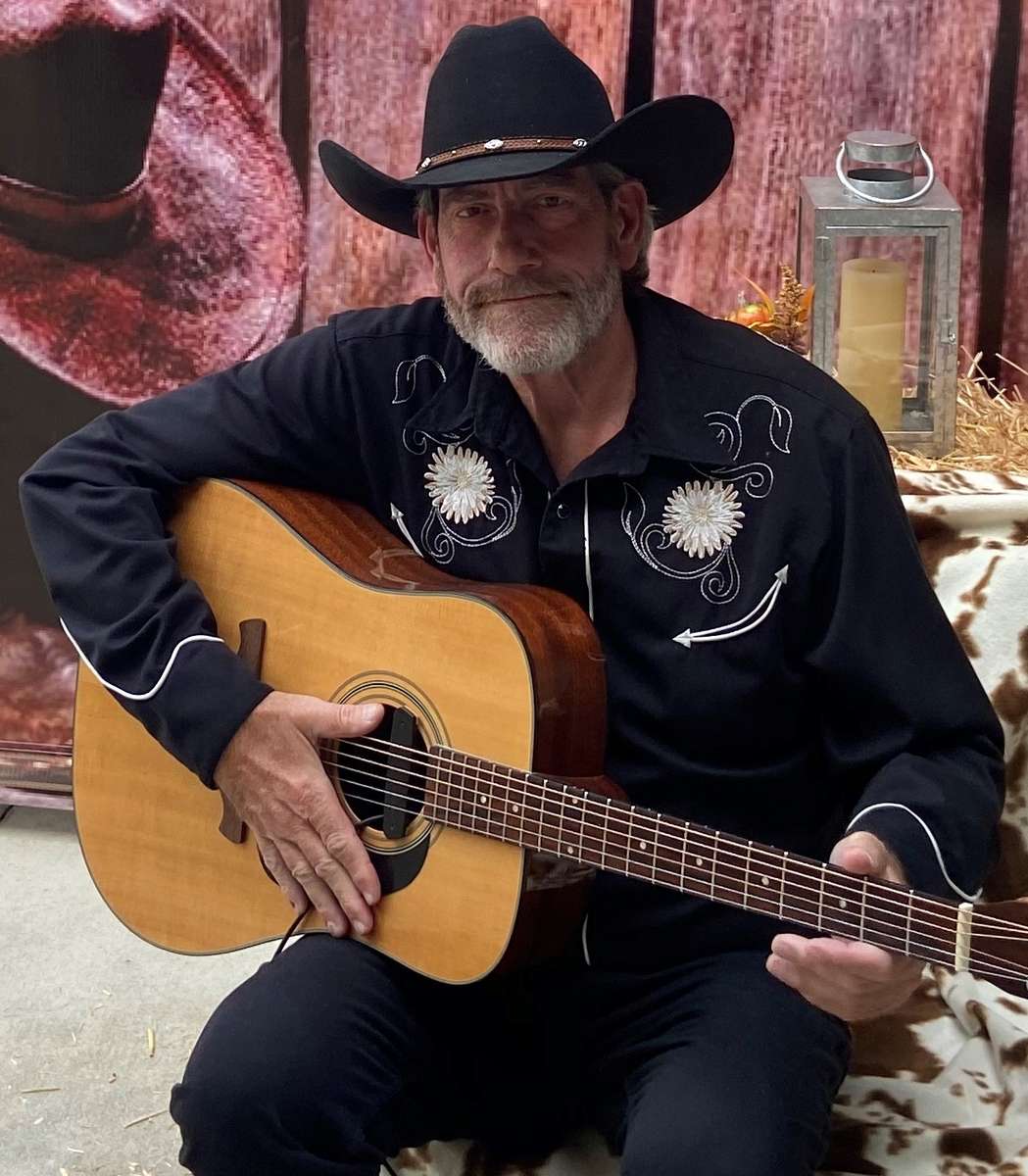 Interview with Country & Easy Listening Musician John Nichols
Interview with Country & Easy Listening Musician John Nichols
If you've been enjoying a nice steak and cocktail in the lounge on any given weekend, there's a good chance that you also were listening to some classic country tunes by guitarist/singer John Nichols. With decades of experience in the industry, this charismatic entertainer has been so kind to share a little bit about himself in this intimate Q&A session with Keno's Restaurant.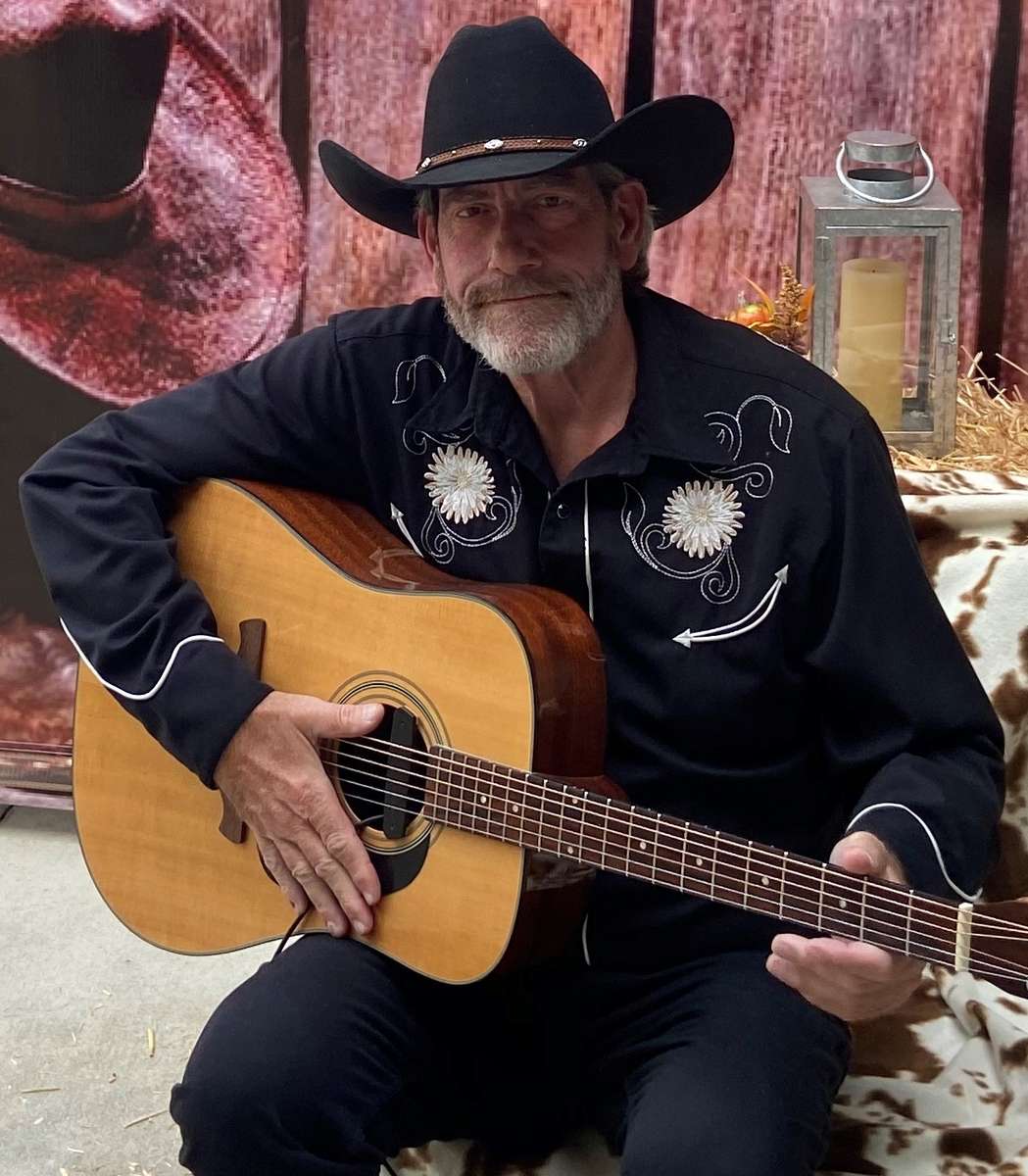 Keno's: John, thank you so much for participating in this interview. We've been wanting to meet the man behind the cowboy hat and guitar. We're excited to ask you a few questions.
Q: How long have you been performing in the entertainment industry? You mentioned that you used to work as a voice actor, narrating commercials and public service announcements. What do you prefer doing these days?
A: I started performing, (singing and playing guitar), at age 10, which would be, (1969), here in California. I continued with music throughout my high school and college years, studying guitar and classical voice. I traveled and performed in resorts, such as Vail,CO and numerous venues from, The Newport Beach Sheraton to café settings in New York City, and a lot of places in between. I was on the original, "Gong Show", at age 17 and placed third by singing in a Alvin and the chipmunks-like voice, (It was a unique talent at the time for such a popular variety show in the 70's). In total I have been performing on and off for 53 years doing performances on Live Television, Community Theater, Outdoor Concerts, Fairs and Private events. I also did narration for Public Service announcements, (PSA's), for organizations to inform the general public of upcoming local events and activities. When I say I performed on and off for 53 years, it is because I did have a, "Real Job", as my Father would say during this time frame. I worked primarily in three states, (Kansas, Oklahoma and Texas, as a Training Sergeant in all three states for Correctional Officers). I was also the 2016, Correctional Officer of the year for the entire state of Oklahoma. I further worked for the Federal Government, as a TSA Supervisor immediately after the, "911", terrorist attack. Needless to say, performing music is much more relaxing and enjoyable than all of the past, "Real Job Stuff", yet I'm very proud of my previous service which helped to protect people and keep our Country safe.
Q: Your main genre is country music. Do you gravitate towards old country western music or more contemporary tunes? Also, what other types of music do you like to sing?
A: I enjoy performing a variety of older country, folk and easy-listening selections. I have done everything from Opera in college to singing in a Blue Grass Band. However, I truly enjoy a great ballad and entertaining people, via solo acoustic guitar and singing, in a pure fashion with nothing more than my voice and my guitar. No backing tracks or electronic bells and whistles to enhance the performance, Just me and my guitar, period!
Keno's: We LOVE that kind of spirit in a musician.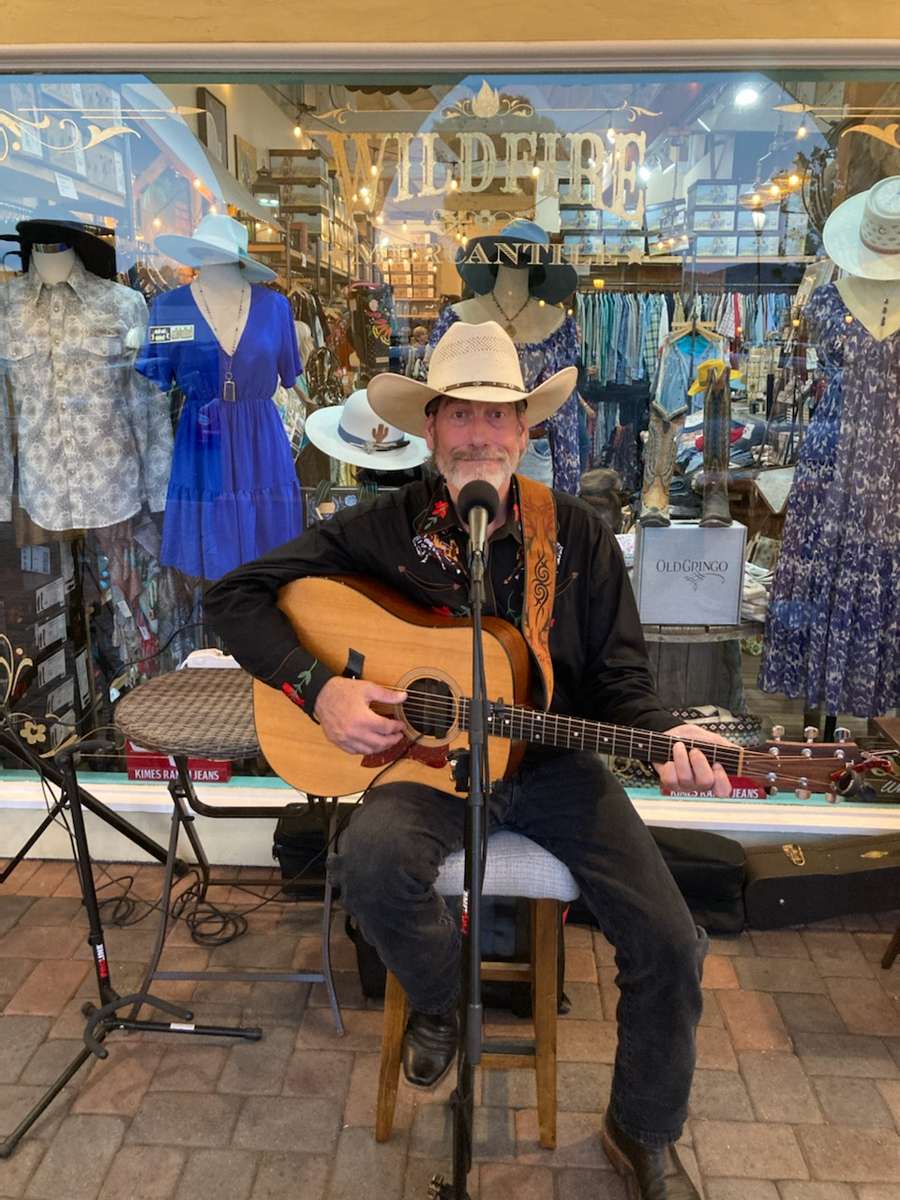 Q: You have made multiple appearances here at the Keno's lounge entertaining the crowds in the evenings. What do you most enjoy about performing here at Keno's?
A: Performing in The Keno's lounge is great because of the variety of people coming out to enjoy an evening of great food, drinks, amazing staff and of course musical entertainment. I truly feel the lounge environment provides a setting where those in attendance can unwind and relax by all that is offered. It's also very rewarding as a musician to hear someone singing along and/or tapping a foot, as they connect with the song being performed at that moment.
Keno's: Absolutely! It's all about that connection to the audience, isn't it?!
Q: How can fans reach you? Do you have social media profiles or a website? Are you available for private events?
A: I have to be very honest here by saying I am, "Old School". I do not have media profiles and/or a website, even though I understand why many do. I instead have performance calendars which are provided to those wishing to know my schedule, at the numerous venues where I perform at on a weekly basis. I think I'm doing Okay, with this form of advertising, since I have been playing between 20 to 24, performances each and every month for the past two years. I can be reached simply by calling or texting me at: 714-315-0850. I am available for private events and I always advise those wishing to hire me to contact me early, since I am usually booked 45 to 60 days in advance.
Q: We have to ask, what's your favorite entrée at Keno's?
A: I love, "BEEF!" I am very partial however, to the patty melt and occasionally have a chef salad, (just for the nutritional balance).