EAT TOGETHER
At Kenos, you're a stranger only once!
Order Online
**NEW** Order Online- For Pick up Or Delivery
Keno's is excited to announce our newest way to order your favorite food from Keno's, and have it delivered straight to your door! Delivery is offered through Postmates. Check it out and see which of your favorite Keno's items, Including Cocktails , you're going to order first!
WELCOME TO KENOS RESTAURANT
Voted Best Breakfast in Orange County's Hot List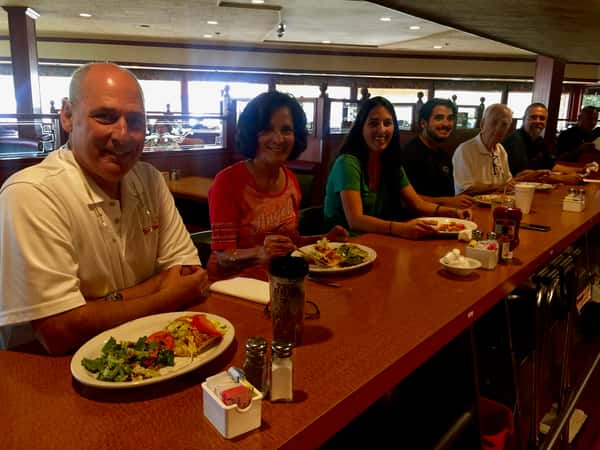 Thank you for the Support!
This time has been one of the most difficult so far, but the overwhelming amount of love and support shown by all of you has been exactly what we need to keep working hard for our team and our customers. From the bottom of our hearts, our Kenos Restaurant family thanks you for all of these positive messages, the word of mouth, and the posts, comments, love and support! It is so amazing to be a part of such an encouraging community and we're determined to ride this wave out together and continue to serve our guests for as long as we can! Thank you, thank you, thank you.
A DESTINATION
Kenos Family Restaurant located in Anaheim Hills, CA is still your full service neighborhood restaurant. For over 31 years, Kenos has been located in the canyon, and for the last 21 years has been owned and operated by the Cooper family.

Oh, and no fear... Breakfast is served all day!
STEVE COOPER
OWNER

Steve Cooper has been an active member of the food industry for over 30 years. After over 20 years at Kenos, Steve's passion and tenacious attitude led him to open Canyon Catering.

Steve's tenacious attitude and dedication to his family and upholding his values, are just a few of the reasons why Steve is so well-respected by the community and other members of the industry.

Steve's favorite meal: Tie between the Patty Melt and the LEGENDARY Fried Chicken.
Anaheim
5750 E LA PALMA AVE
ANAHEIM, CA 92807

Hours
Monday - Thursday:
7:00 am - 9:00 pm
Open for Curbside Pick Up and Delivery.
Friday - Sunday:
7:00 am - 10:00 pm
Open for Curbside Pick Up and Delivery.